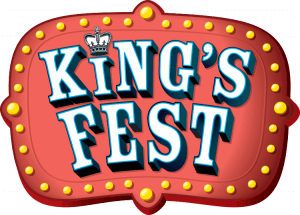 Project Description
King's Fest is a two-day weekend event held annually in Spring season featuring a range of exciting attractions, entertainment and community activities.
Staged within the picturesque grounds of The King's School at North Parramatta (Sydney, Australia), the event is now in its 39th year attracting in excess of 20,000 visitors from across the state of NSW.
QloudSoft has been engaged to deliver an Event app with a number of supporting applications (fully customizable admin console/content management system, reporting suite, transactional website to facilitate online purchases, merchant registration portal and volunteer management portal).
The King's Fest App provides valuable information and convenient access to the many things you can see and do while attending the two-day event.
– Keep up to date with what's happening.
– Find where things are.
– Access exclusive deals.
– Book and pay for a variety of products and attractions.
– Easy and quick redemption of your purchases.