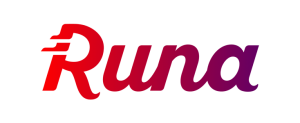 Project Info
Skills
Mobile app development, custom web development, API backend, integrations
Project Description
At a BBQ and running out of booze? in the middle of preparing a meal and missing that key ingredient? Need an afternoon snack but can't get away from your desk?
RUNA is a Sydney-based start-up that helps you get what you need on-demand. Runa is a new platform offering pick up, multi purchase and delivery on-demand. So you can continue doing what you enjoy and not worry about the things you don't.
QloudSoft has been engaged to deliver fully integrated backend platform powering the native iOS and Android apps as well as oversee the development of the mobile apps.